We change the way Patients choose an IVF Clinic – making an informed decision based on medical expertise and trust.
IVF Media Ltd. is an international media group which supports patients suffering from infertility and clusters clinics or experts who specialize in in vitro treatment. We create professional internet platforms dedicated to different aspects of reproductive medicine such as in vitro fertilization, egg and sperm donation, treatment abroad and many more.
Our goal is to educate patients, provide them with reliable information and facilitate them to make good decisions. We also assist clinics in presenting their experience, professionalism and other distinctive features and help them to reach people interested in their offer.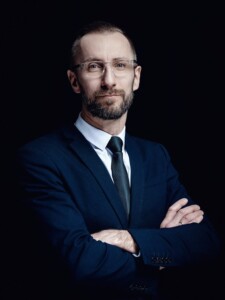 Jakub Dejewski
CEO
Chief executive officer with almost two decades of experience, including sales management of small to mid size organizations, corporate development, product development, business operations, and strategy. Currently CEO at IVF Media Ltd, the number one destination helping patients in their fertility journey.
Following his graduation from the Rotterdam School of Management, his keen interest in patients' needs, team of people, innovations and online technology made him one of the most novel minds in the fertility sector.
His own experiences with parenthood led him to discovering his passion for helping and inspiring prospective parents.
During his professional work in the fertility sector, he was responsible for the expansion of a fertility clinic network and genetic laboratories. Experienced in the reproductive genetics market, with a particular focus on pre-implantation diagnostics, he launched the first European PGS using NGS technique. His keen eye for business development and strategic thinking led him establishing one of the top fertility brands in Central Eastern
Europe.

Aleksander Wiecki
CMO
With over a decade of experience in fertility, Aleksander is one of the top marketers in the field. His history as a patient's experience manager and transparency advocate provides him with a unique insight into the complex relationship between clinics and patients.
He spent a decade working as the head of marketing for a major IVF clinics network; his responsibilities included all of the local and international marketing activities for IVF clinics, as well as their genetic laboratory. His expertise lies in the fields of digital marketing, online strategy, product innovations and market revolutions. Currently, he is a Chief Marketing Officer at IVF Media Ltd.
Aleksander passionately believes in bridging the gap between patients and clinics by offering full transparency. In his view, clinics don't offer nearly enough information to patients, making some of them fall into common traps. His current position at IVF media is dedicated to informing patients about every aspect of fertility treatments in an objective and trustworthy manner.